Overview
Upload a foundry banner image to your Foundry Profile. Image will be displayed on MyFonts and Monotype Fonts.
In the Foundry Platform:
Go to Profile > Foundry Info
Click Edit foundry banner.
Upload image formatted to specifications below.
Complete remaining profile information and click Save changes.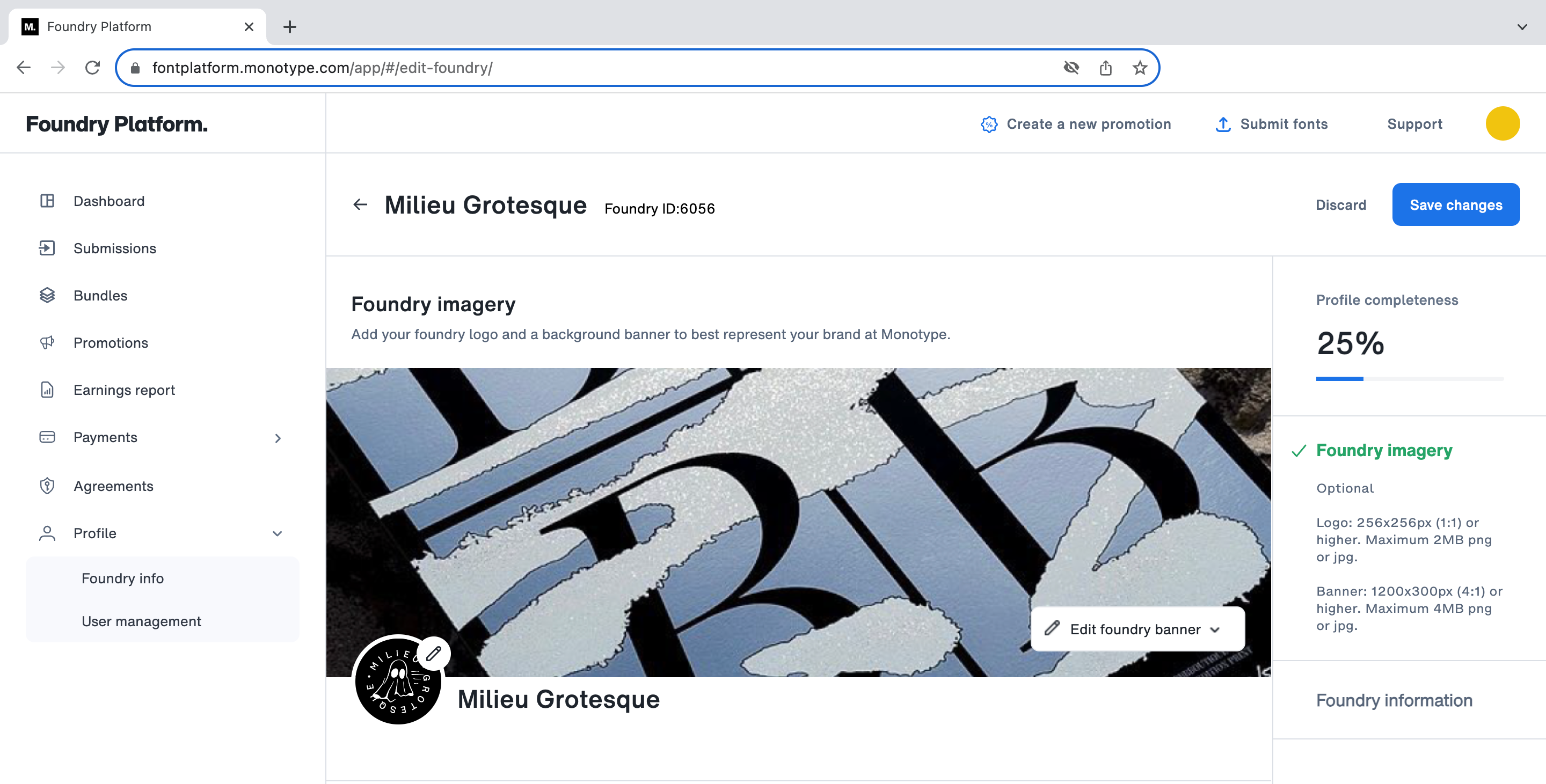 Banner displayed on MyFonts

Banner displayed on Monotype Fonts

Banner Image Specifications 
sRGB color profile

JPG or PNG accepted file types 

4MB maximum file size

1136px wide x 224px tall minimum image size

Banner image will be cropped and resized to fit different platforms and screen sizes.





MyFonts banner will be vertically centered with 40px cropped on top and bottom of image.





Foundry Platform banner will be horizontally centered with 120px cropped on left and right of image.

Left-side of the banner on the Foundry Platform will be partially covered by foundry logo.



Combined safe zone 896 px wide x 194px tall. All important visual information should be within the safe zone. 




Banner Safe Zone Template

Download .png or .ai file templates below to use as a guide to create your foundry image with safe zone considerations.