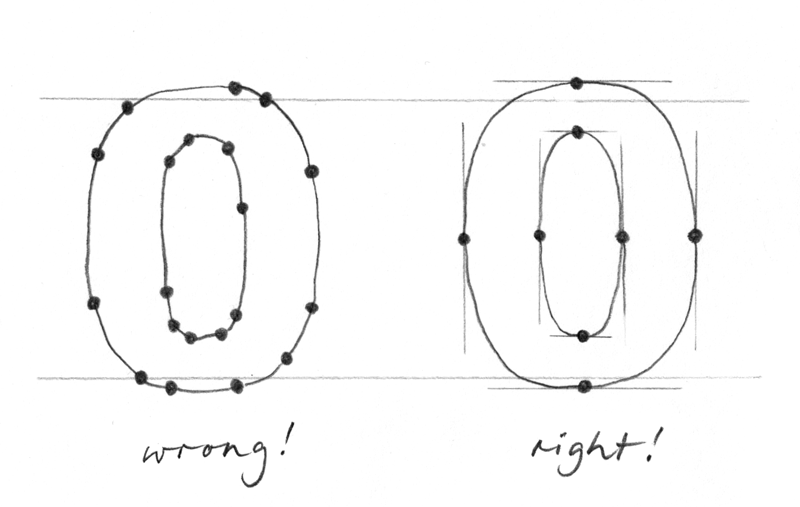 Glyphs in fonts are drawn with Bézier curves. Good glyph paths/outlines are characterized by an efficient use of points. This means:
placing as few points on the outline as possible, but as many as necessary

placing points on all of the character's extremes (i.e., left, right, top, bottom)
Glyphs with too many points on their nodes tend to look bumpy, especially when they are set in larger point sizes.
When scanning glyphs from an analog source and auto-tracing them in a vector editor, paths will have hundreds of nodes.
If a clean look is wanted, you'll need to eliminate all unnecessary points. Hand-tracing might be easier.

If you want the look of ragged outlines, you may still need to refine your auto-traced characters.
Helpful Resources